Our Customers' Publications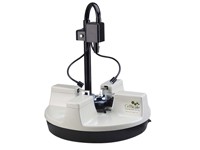 BioTester Journal Publications
2017
JetValve: Rapid manufacturing of biohybrid scaffolds for biomimetic heart valve replacement.
A.K. Capulli, M.Y. Emmert, F.S. Pasqualini, D. Kehl, E. Caliskan, J.U. Lind, S. P. Sheehy, S.J. Park, S. Ahn, B. Weber, J.A. Goss, S.P Hoerstrup, K.K. Parker.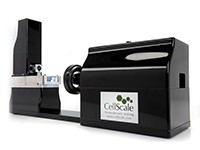 MicroSquisher Journal Publications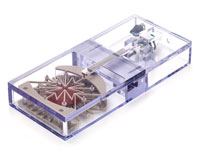 MechanoCulture Journal Publications
2017
Tenogenic phenotype maintenance and differentiation using macromolecular crowding and mechanical loading.
D. Gaspar, A. Pandit, D. Zeugolis
2016
Additive manufacturing of a photo-cross-linkable polymer via direct meld electrospinning writing for producing high strength structures.
F. Chen, G. Hochleitner, J. Groll, P. Dalton, B.G. Amsden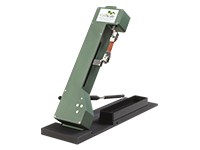 UStretch Journal Publications
2016
Material Properties from Air Puff Corneal Deformation by Numerical Simulations on Model Corneas.
N. Bekesi, C. Dorronsoro, A. de la Hoz, S. Marcos.
Development of an infusion bioreactor for the accelerated preparation of decellularized skeletal muscle scaffolds.
B.M. Kasukonis, J.T. Kim, T.A. Washington, J.C. Wolchok.
The global mechanical properties and multi-scale failure mechanics of heterogeneous human stratum corneum.
X. Liu, J. Cleary, G.K. German.
2015
High-irradiance CXL combined with myopic LASIK: flap and residual stroma biomechanical properties studied ex-vivo.
A.J. Kanelloploulos, G. Asimellis, B. Salvador-Culla, J. Chodosh, J.B. Ciolino.
Development of a biological scaffold engineered using the extracellular matrix secreted by skeletal muscle cells
S.A. Hurd, N.M. Bhatti, A.M. Walker, B.M. Kasukonis, J.C. Wolchok.
2014
Intrastromal Application of Riboflavin for Corneal Crosslinking
T.G. Seiler, T. Senfft, G. Schmidinger, T. Seiler.