MCTR
High throughput compression stimulation with real-time stiffness measurements
The MCTR provides uniaxial compression to 9 cylindrical tissue constructs using pressure-driven shuttles.  A user-specified loading protocol is enacted by the system and the resulting compression displacements are monitored using non-contact sensors.  The transparent culture wells allow for visual confirmation of correct specimen loading and real-time imaging during the test if desired.  The specimen chamber plate can be sterilized and the system is suitable for long-term cell culture in a laboratory incubator.
Key Features
Compression stimulation of 9 culture wells in a reusable holder.

Force controlled loading up to 100N at 2Hz

Simultaneous position measurement on all 9 wells with

10µm

resolution
User-friendly interface software for specifying simple, cyclic, and intermittent stimulation protocols for download to the device controller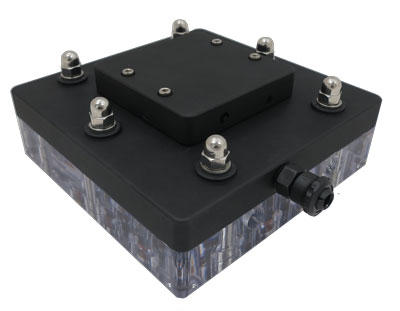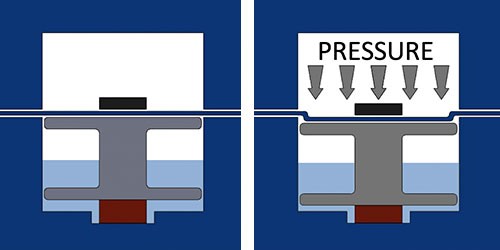 Specimen deformation is achieved by pressurizing a cavity above the culture chamber, which drives down a piston.  Motion of the piston is determined by measuring the magnetic field strength of the magnet attached to the upper surface.  A flexible membrane separates the sterile culture well from the pressure cavity.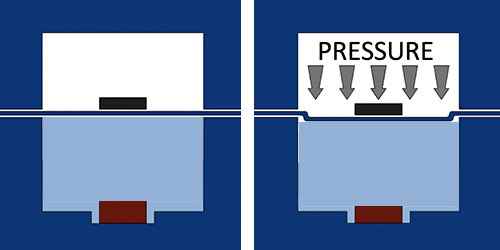 Hydrostatic compression is achieved by filling the culture well to close to the top with the compression shuttle removed. Pressurizing the top chamber results in the flexible membrane deflecting downwards to press against the surface of the liquid.
What Our Customers Are Saying
Don't just take it from us, let our customers do the talking!
We are using CellScale equipment for the last two years to assess the influence of mechanical stimulation on permanently differentiated and stem cells' fate. The interface is user-friendly, the customer support service is very helpful, the equipment is easy to use and inexpensive, yet precise and robust.
Prof. Dimitrios Zeugolis
The CellScale MechanoCulture has been a very versatile bioreactor platform for us. It's size and the ability to pre-program the bioreactor conditions results in a cost-effective solution to our bioreactor needs. In addition, the software is intuitive and easy to use. CellScale has been easy to work with and has quickly addressed any issues we have come across.
Prof. Brian Amsden
REQUEST A QUOTE OR NEED MORE INFORMATION?